We help you to simplify, connect and automate your business processes
Solvaa was founded in 2016 by Kelly Goss, business process automation specialist and author of Automate It with Zapier.
Based in London (UK), Solvaa helps businesses around the world work smarter and not harder with simpler, more efficient and automated processes.
Kelly is a Zapier Certified Expert, Pipedrive CRM Certified Expert and Xero Certified Advisor.
Find out more about Solvaa
here
.

Empty space, drag to resize

Meet your trainer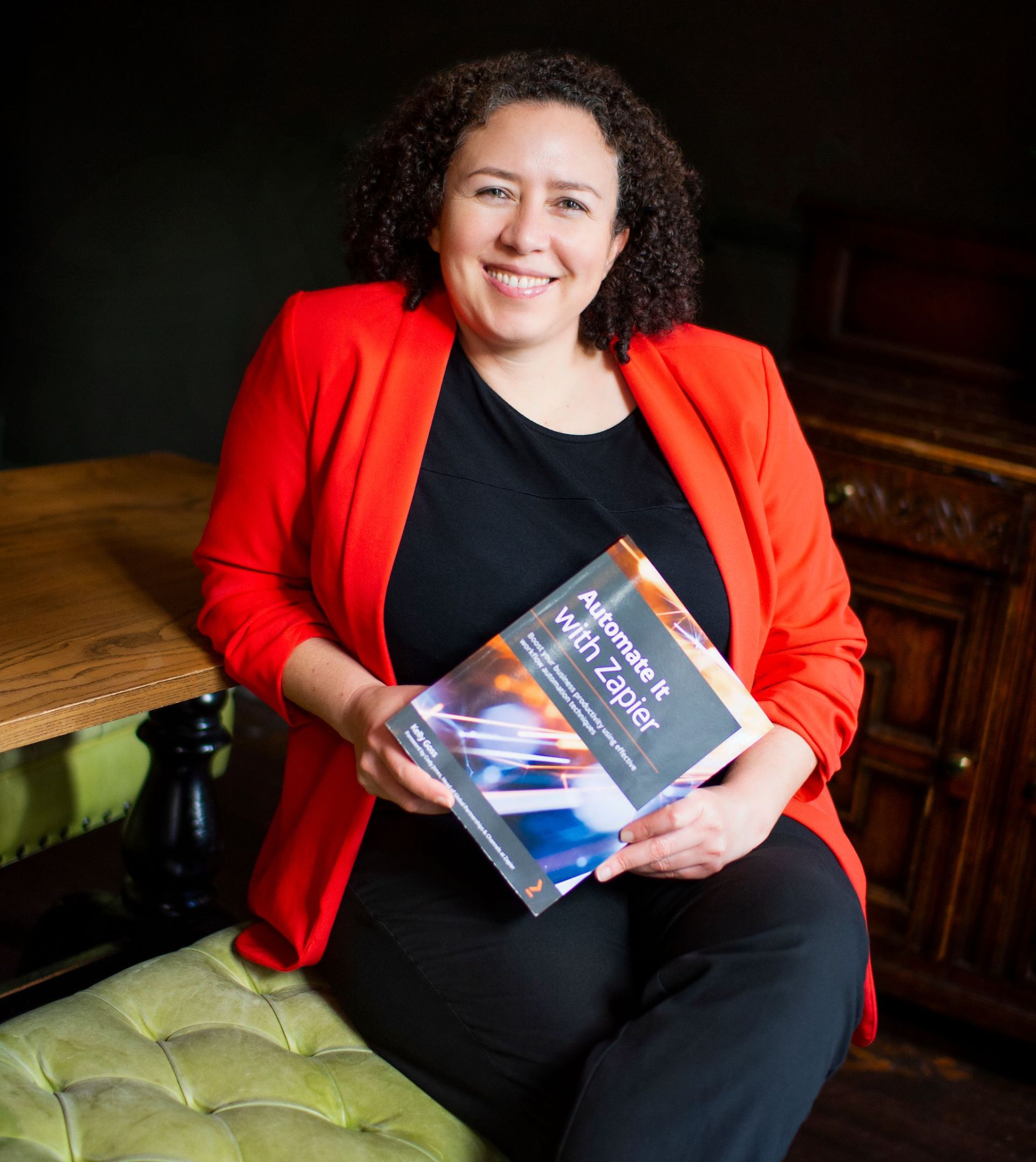 Kelly has always had a passion for solving problems. She started her career as a microbiologist in the pharmaceutical and medical device manufacturing industries, leading product quality improvement projects.

She then moved into entrepreneurship by co-founding a veterinary clinic. As managing director, Kelly was responsible for the marketing, sales, operational and finance functions which gave her first-hand experience of the productivity struggles businesses can face, and how they can thrive by embracing technology.

Kelly founded Solvaa in 2016 and she is an independent business consultant, Xero Certified Advisor, Pipedrive CRM Certified Expert and Zapier Certified Expert. She wrote Automate It with Zapier in 2021 and often speaks at conferences, including Zapier's innaugural virtual summit ZapConnect 2021.

As a passionate advocate of automation and continuous improvement, she helps businesses streamline their repetitive tasks to achieve their productivity goals and save money.

Based in London, Kelly is a self-taught artist, a lover of travel and adventure, animals, urban art and ethnic street food.
Start learning now and join our community of automators.
Online learning and training have become an essential part of our community.
Download our free eBook now!
Thank you! Your free eBook will be sent to your email!
Created with